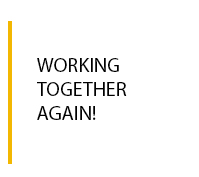 Summit Food Trading Ltd Oy is a new company that operates as an agency between producers and the consuming industry.
Even though the company is new, its founders Kirsi Nuorikkala and Jarmo Välimäki are internationally well known and experienced professionals. All together they have been working in procurement of raw materials for the food industry for almost 40 years.
Both Kirsi and Jarmo have long and successful careers in management positions in food import business. Jarmo worked as a CEO in Condite Oy for 21 years and Kirsi as a Purchasing Director for 17 years. During 1993-2015 Condite grew intensively to become one of the leading privately owned importers of food ingredients in Finland. It also expanded its operations to Sweden and to the Baltics.
During the past decades Kirsi and Jarmo have been sourcing food ingredients from all over the world; from North America, Central America, South America, Asia, Africa, Australia, India and from a great number of European countries. Naturally, they attended many important food exhibitions annually, such as Anuga, SIAL, IBA, Gulf Food and Europain.
Kirsi's and Jarmo's success has been based on a close, personal co-operation with selected, reliable suppliers. Only by closely collaborating with reliable and quality- conscious suppliers one can succeed in this business. Kirsi and Jarmo have a wide network of reliable global suppliers and friends around the world.
The new company, Summit Food Trading Ltd Oy will follow the same principles that are based on wide network of suppliers, reliable quality and deliveries.